Focus on Birth Control and Finding which Options are good for you!  Also Healthy Weight Discussions free of Stigma! Getting healthy for pregnancy and for mental wellbeing!

Appointments Available-Urgent Birth Control!
Appointments for consultations, Birth Control, and Sterilizations.  Currently seeing patients on a limited basis until we have more help and a clear path–but we are here for you–or can direct you to someone who can help. WE TAKE: Blue Cross/Blue Shield/ Anthem, Pacificsource, Aetna, Cigna, United Healthcare, EBMS and ALLEGIANCE.  We are sorry we don't […]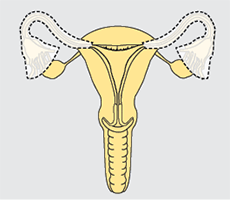 FEMALE TUBAL STERILIZATIONS (permanent birth control)
We do salpingectomies!  This is for permanent, irreversible birth control. Want to find out more–watch Dr. Putnam @ TIKTOKVAGDOC and her video about what is sterilization and how we do it.

Come hear about birth control options and pick the best option for you!  We offer multiple types of IUDS, Nexplanon, Injections, pills/patches and rings and surgical sterilization for women.  Don't be afraid of pain!  Dr. Putnam can provide pain relief and numbing for procedures and IUD insertions and she uses ultrasounds for every IUD insertion […]

Pregnancy Tests and Consults
Pregnancy tests in the office with counseling and support. Prenatal care available here and second opinions.
Treatment and evaluation of abnormal pap smears. We also help with lumps and bumps down there—from diagnosis to treatment and removal.  We also do limited pelvic ultrasounds to check IUDs, Cysts and even pregnancies.  Just ask!